Quebrada de Conchas and Colchaqui Valley
by
Argentina
The area north of Cafayate is amazing, with epically beautiful stone canyons that remind me of the Southwest USA. First we drove up Quebrada de Conchas for about an hour to see the rock formations, then backtracked and picked up the road that goes along the Colchaqui Valley towards Cachi.
This is where we got our first flat tire. It was very embarrassing as we had not practiced changing tires on our truck, and our attempts to lift the car with the jack weren't working too well in the loose sand. Luckily a really nice guy with a similar Toyota pickup stopped to help us. He practically did the whole tire change himself since we obviously had no idea what we were doing. In the next town we found a guy there to patch up the tire. Good as new!
Right near the town was a park reserve with more of the really amazing stone formations. We pulled off the side of the road and drove to the side of the river among the formations and set up camp. It was our best campsite yet.
The next day we headed to a famous vineyard called Colomé for some wine tasting and lunch. The vineyard claims a bunch of superlatives, including the best wine in Argentina, oldest vines in Argentina, and operating the highest vineyard in the world (at a different location than the main one). It also supports the local indigenous community and is completely organic.
That evening we arrived in Cachi, which is the biggest town in the valley, and the main tourist destination. We stayed two nights, doing some walking and driving in the area, as well as hanging around town.
Jordan walking into la Garganta del Diablo in the Quebrada de Concha.

Jordan in the Aphiteatro in the Quebrada de Concha

El Castillo formation in Quebrada de Concha

The really nice guy who helped us fix our flat tire.

These guys passed us on the tractor and then did a tractor U-turn to see if we needed any more help.

The cemetery of Cachi.

Jordan looking towards the town from the cemetery entrance.

A panoramic view of Cachi from the mirador.

My amazingly delicious goat dinner on our last night in Cachi.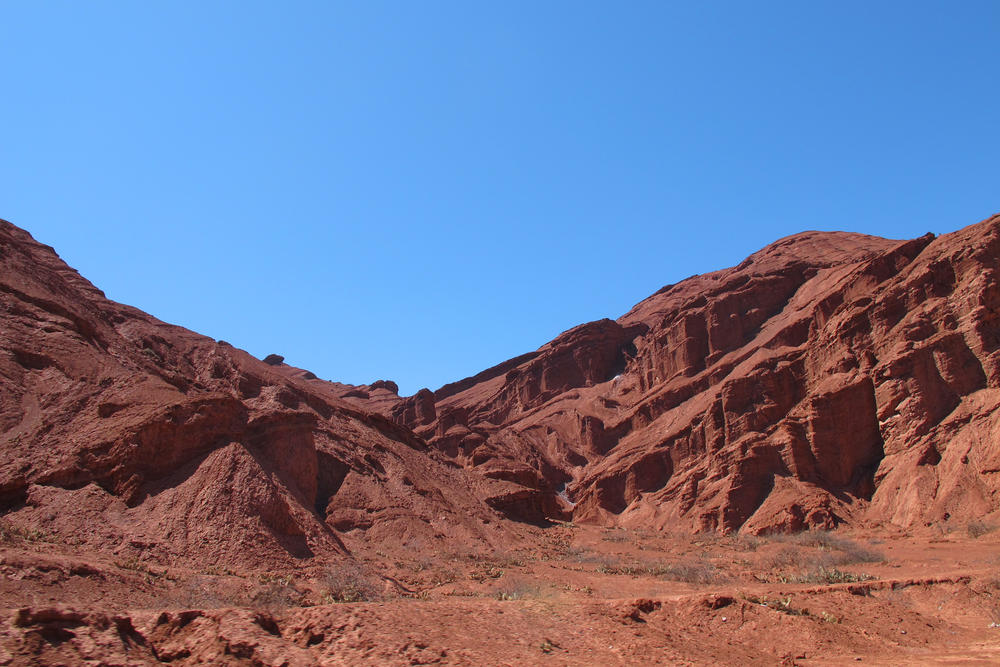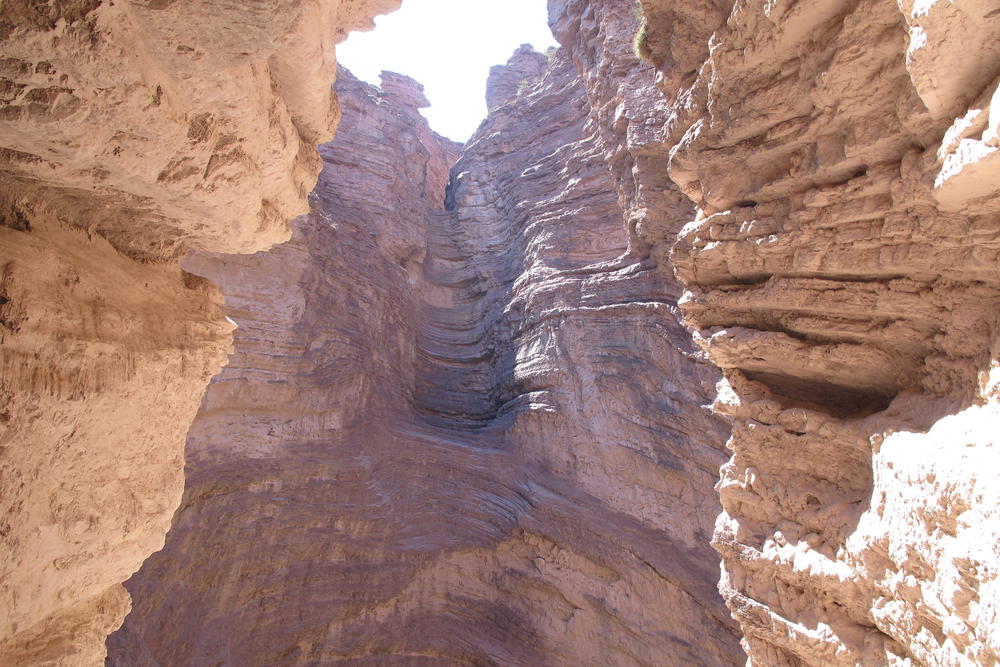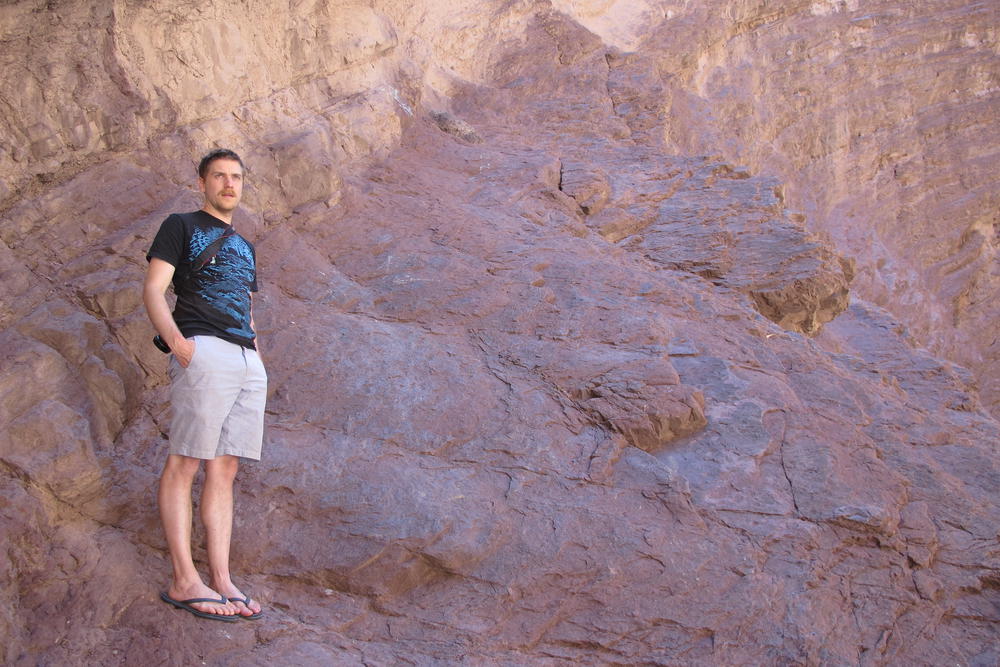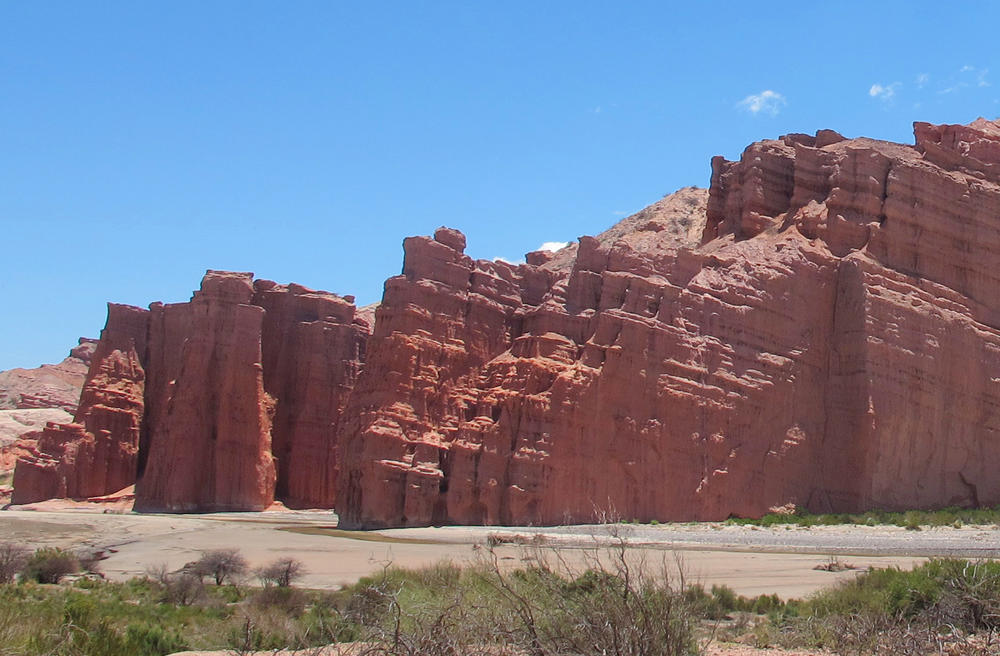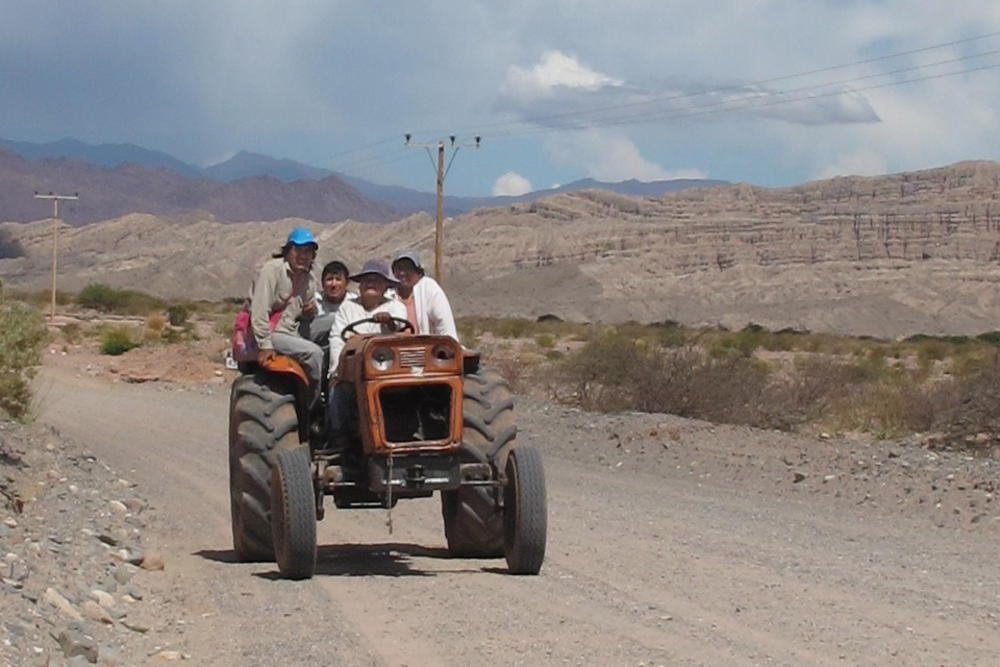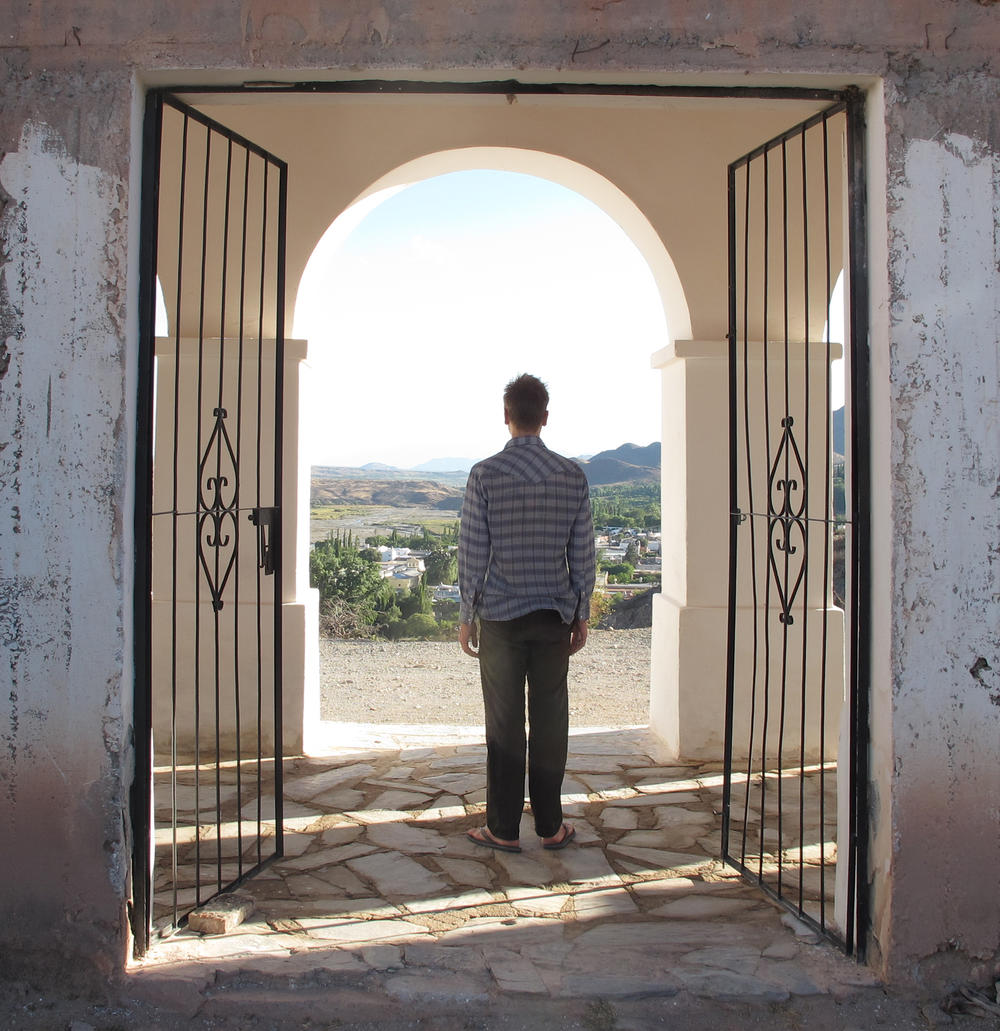 comments powered by