Calilegua National Park and Reyes
by
Argentina
After Salta and San Lorenzo we took a beautiful (and scarily narrow) road – the cornice road #9 – through some mountains covered in jungle to reach La Cienega Resevoir and Dam. A couple people had recommended the fish restaurant there and we weren't disappointed. DELICIOUS.
We then headed northeast towards Parque National Calilegua, famous for it's diversity of plant and animal life. Unfortunately we arrived at the same time as a crazy rainstorm. We might have tried to stick it out but the clouds of mosquitos made things quite unpleasant. We went on a 10 minute walk and saw several enormous snails chopping away at the jungle floor's leafy litter. Then we took a drive through part of the park in the rain saw some beautiful terrain. Along the way we celebrated the truck's 190,000th mile! If you visit the area in a better season, I would recommend going.
After the park we drove two hours away to Reyes, which is famous for it's hot springs. Some people suggested we go to the cheaper pool below the hotel, rather than the hotel proper. We found the pool kind of a bummer because it was only warmish and full of kids. Not muy tranquilo. The hot springs were kind of a letdown, but we found a nice guesthouse and holed up for a day so we could do some work.
I swear this snail is 3 inches long. He was eating that green leaf.
Here is our odometer at 190,000 miles.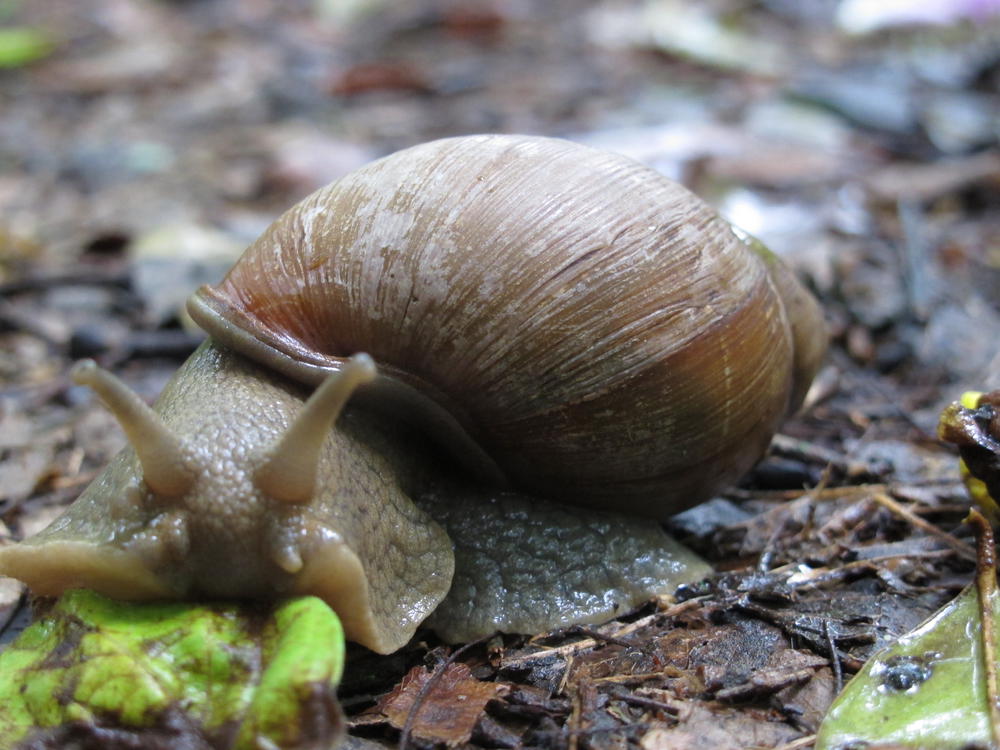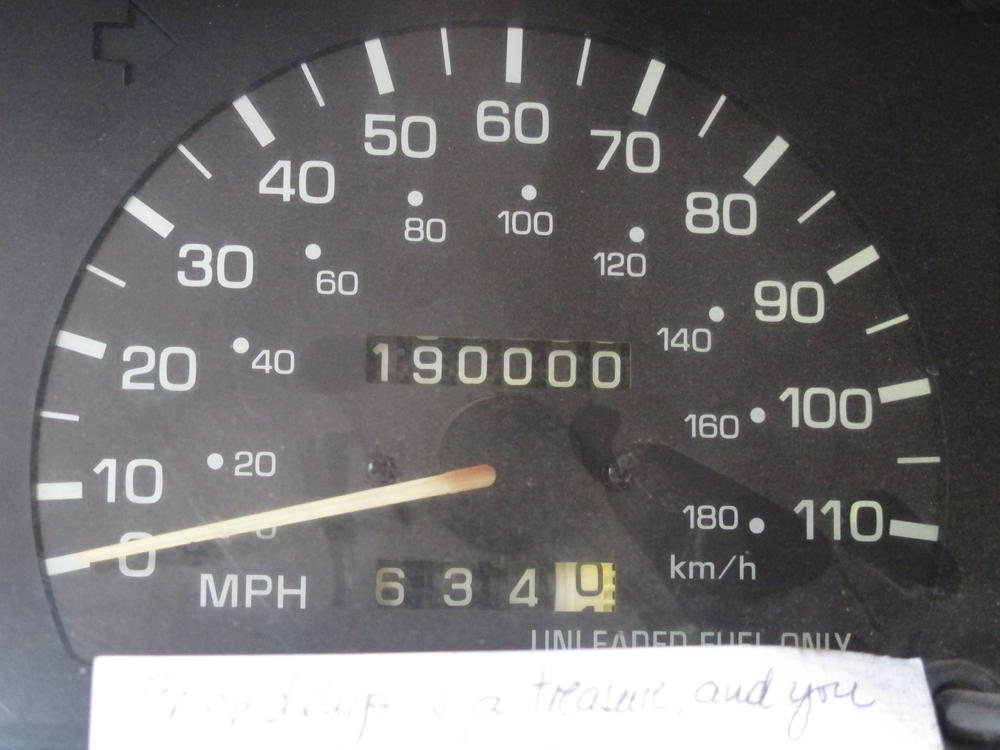 comments powered by