La Paz
by
Bolivia
Although we visited La Paz a few months ago during our last trip to Bolivia, I came away with a totally different impression of it this time. We experienced much more diversity and had more fun than I thought we would.
That is mostly thanks to our excellent hosts, Ruben and Nuria. I met Ruben in Santiago through StartUp Chile and he later moved to La Paz along with his wife Nuria who works at the Mexican embassy there. They live in a nice apartment in the southern district (Zona Sur).
We made a handful of side trips (there are subsequent blog posts for each) using La Paz as our home base. We also took the chance to send our truck to a good mechanic (Ernesto Hug at Volks Motor) there. Our truck is now running the best it has since we bought it.
One highlight from our couple of weeks in La Paz was a lucha libre (wrestling) match out in El Alto. The scene at the match was pretty similar to what I imagine it must be like in Mexico except in Bolivia the cholitas also get in on the action. Watching the crowd taunt and interact with the wrestlers was more entertaining than the wrestling itself.
Aside from that, we enjoyed an excellent and very mutli-cultural Christmas dinner with Ruben and Nuria's family and friends from the embassy and survived a few harrowing battles with La Paz traffic.
At one point the truck got booted in a no parking zone. I simply refused to pay a bribe to the cops who put it on and instead took a quick ride downtown. When I finally found the right window in the right building, they told me I didn't owe anything and that the boot had already been removed. Fighting corruption, one ticket at a time...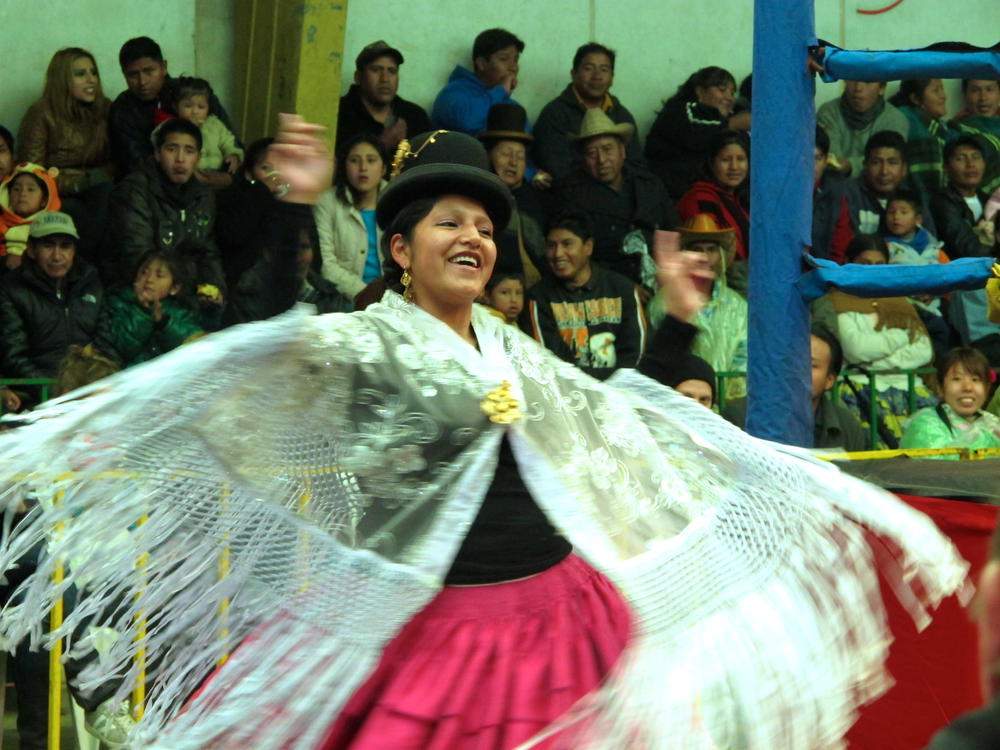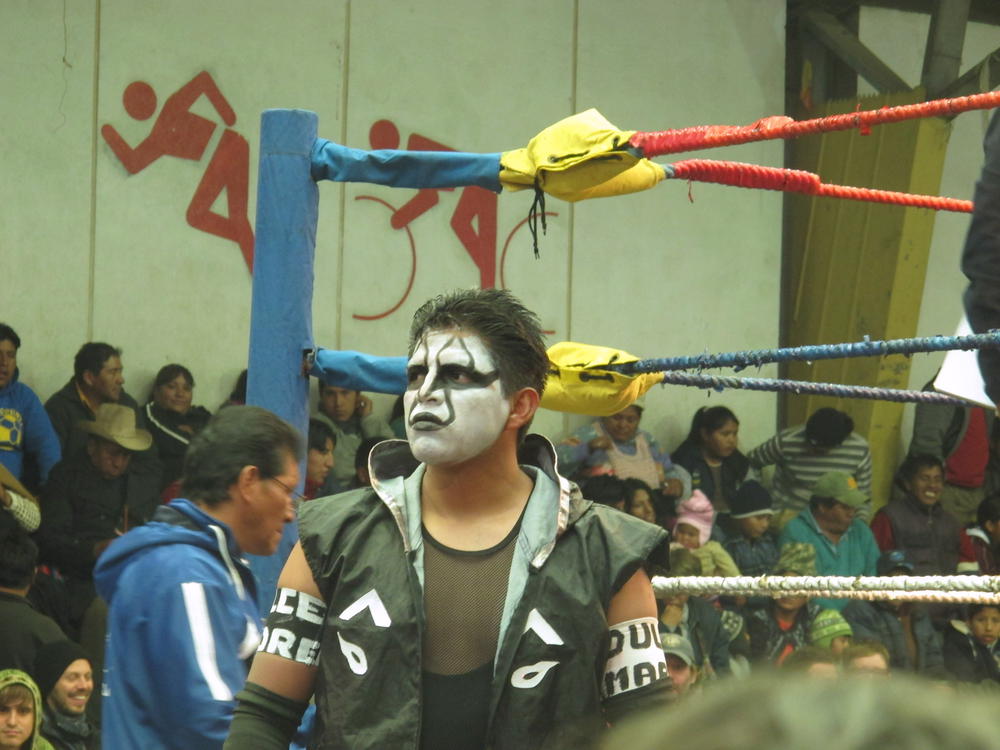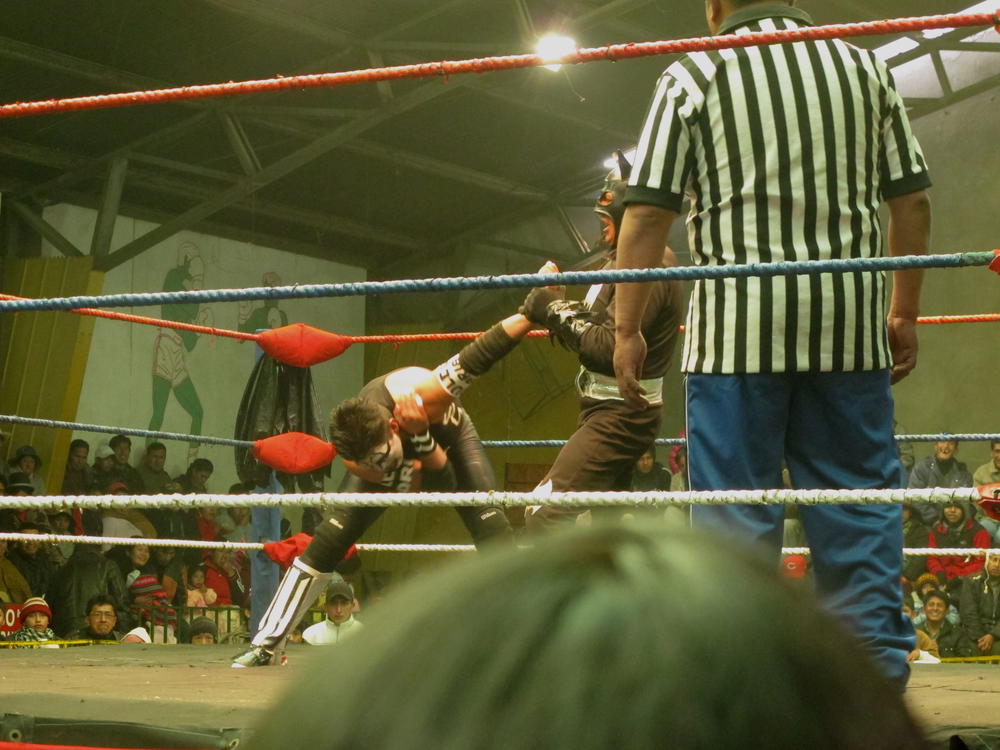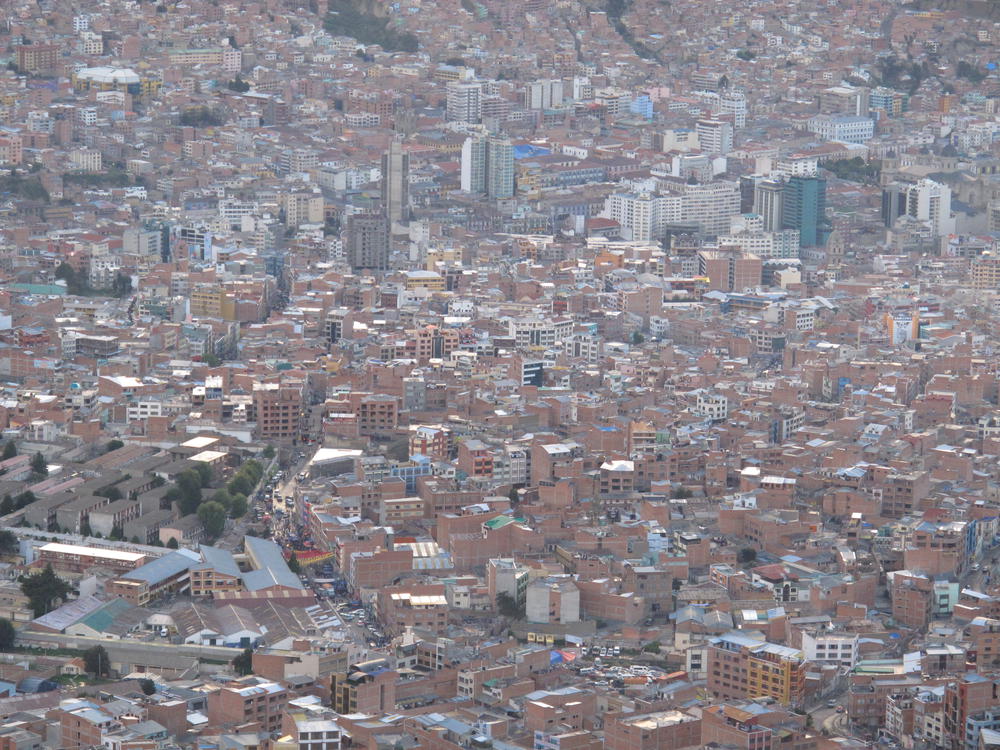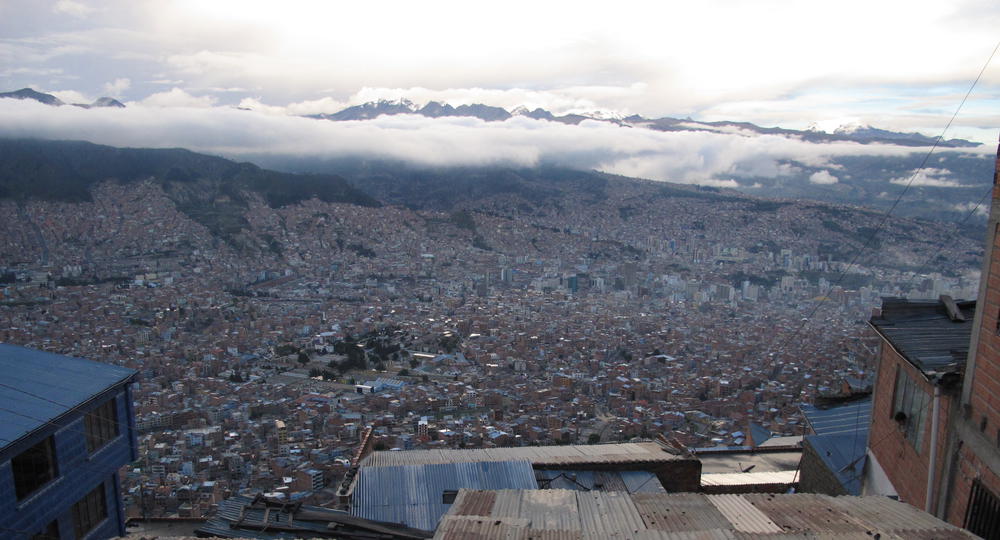 comments powered by